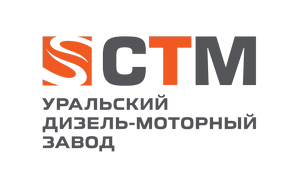 Ural Diesel Motor Plant (UDMZ) is Russia's leading engineering enterprise engaging in development and production of high-rpm diesel motors, industrial and specialized diesel generator sets.
The factory is located in Ekaterinburg. Since 2010 it forms part of the Sinara-Transport Machines holding.
The enterprise produces diesel motors of DM-21 series and diesel generators based on these with a power rating of 500-1700 kW, as well as high-rpm diesel motors of DM-185 series with a power rating of 700-4000 kW. The UDMZ products are in demand with the shipbuilding, locomotive manufacturing, small-scale power generation and manufacturing of open-pit mining machinery.
motors per year - production capacity of UDMZ
products comprise the product range
billion rubles invested in modernization of the production facilities
Достижения
Development within the framework of the "National Technological Base of the Russian Federation" federal targeted program of a new series of motors and diesel generator sets that surpass their foreign counterparts in terms of performance parameters
Creation of a universal production base for the production of the DM-21 and DM-185 series motors
Implementation of an advanced testing facility, which makes it possible to carry out power rating tests of motors and diesel generators
Contacts
Russia, 620017, Ekaterinburg, Frontovykh Brigad Street, #18
Petr Petrovich Skvortsov
General Director